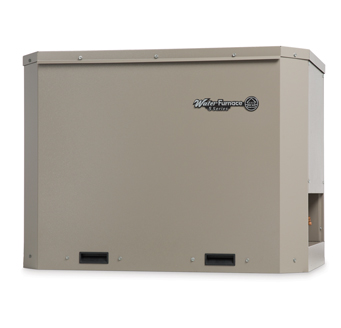 Smarter from the Ground Up
WaterFurnace 5 Series Splits are engineered to work hand-in-hand with either a WaterFurnace air handler or an existing fossil fuel furnace to provide versatility and flexibility in any application.
As the upgrade to our popular Envision product line, the 5 Series® carries some of our best features and efficiencies. The 5 Series upholds the standards we've set over three decades and the trust associated with the WaterFurnace name. Every unit is computer run-tested to ensure flawless performance at start-up—and in the unlikely event your equipment needs service, it's backed by the best warranties in the industry. The 500RO11 features advanced components to offer a level of comfort and savings that's far greater than any ordinary system and represents an amazing 25.3 EER and 4.4 COP. 
The 500RO11 is designed to be installed outdoors and is perfect for homes with limited indoor utility space. By connecting to a separate WaterFurnace air handler, the 500RO11 can provide efficient and comfortable heating and cooling for your entire home. The 500RO11 is also great for use in extremely cold climates where homeowners want to keep an existing furnace for backup heating. The unit uses the clean, renewable, comfortable energy from the earth and switches to fossil fuels only during the coldest parts of the winter. Like all of our residential products, the 5 Series is ENERGY STAR rated and was developed in the HVAC industry's only in-house EPA/ENERGY STAR Recognized Laboratory