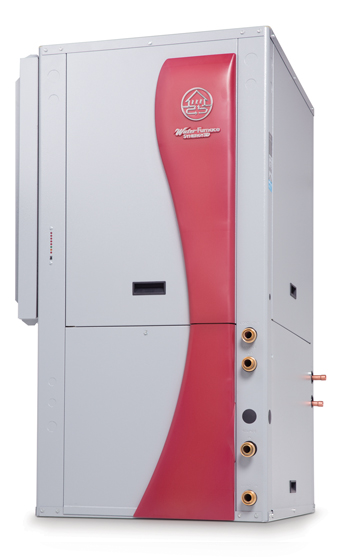 The best of both worlds
The Synergy3D series combines the best of both worlds, providing luxurious comfort of radiant heat and traditional forced air heating & cooling for the rest of the home.
The WaterFurnace Synergy3D series provides forced air heating & cooling and hydronic heat for radiant floors in one convenient package. It was engineered with leading edge components and takes efficiency to new levels. Compared to ordinary furnaces and air conditioners, Synergy3D can provide energy savings up to 70%. When coupled with today's best thermostats and an integrated monitoring system, the Synergy3D will provide the finest in comfort and reliability. Best of all, this smart technology uses the earth as a free energy source.